Helvetia Winery and Jimmy Carrasquer join to create a winemaker dinner unlike any Helvetia has seen before . . . An Evening in España.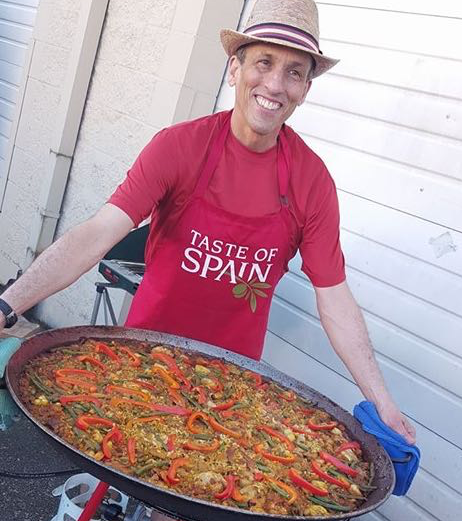 Paella, the signature dish of Spain, has been a tradition in Jimmy's family for generations. Family gatherings have long centered around making and eating of paella. Jimmy first made paella nearly twenty years ago. He learned the receipe from his Tia and Tío at their humble cottage in the Valencian countryside. He started preparing paella at home for a few guests and was soon catering friend's parties just for fun. Before long he put his high-tech career on hold to make paella full-time. And thus, pdx Paella was born!
On Saturday June 24th at 6pm we invite you to join us for a special paella winemaker dinner. Dinner includes Paella, side salad and bread. Seating will be under the beautiful summer sky and wine will be available for purchase.
https://www.eventbrite.com/e/an-evening-in-espana-tickets-35191515771